From AESA Business Partner Pathway2Careers . . .

Unveiling the CLNA Process: Empowering Education Service Centers for Regional CTE Success
October 12, 2023  |  3:00 PM - 3:30 PM (EDT)
Join us online via zoom. 
This webinar will demystify the Comprehensive Local Needs Assessment and explore how Education Service Centers can empower educators and stakeholders to enhance their CTE offerings. Our expert panel of speakers will provide best practices, case studies, and strategies to help you navigate the CLNA process effectively and drive regional success in CTE.
Join us to:
o Gain an understanding of the CLNA process and its role in shaping CTE programs.
o Learn how ESAs can provide guidance and support throughout the CLNA process.
o Access valuable resources and tools to maximize the impact of your CLNA efforts.
Registration Fees: Complimentary for AESA members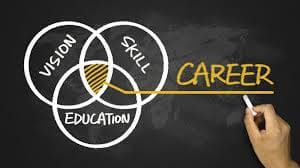 Revitalizing Rural Communities: Leveraging AESA Member Education Service Centers for Enhanced Career Readiness
October 19, 2023  |  3:00 PM - 3:30 PM (EDT)
Join us online via zoom. 
Education Service Centers can play a crucial role in revitalizing rural communities and equipping students with the skills they need for successful careers.
During this webinar, you will:
o Explore how ESAs can provide essential support, resources, and guidance to help rural districts to overcome barriers and achieve their career readiness goals.
o Access practical tools, resources, and actionable strategies to implement in your district.
Take advantage of this incredible opportunity to learn how Education Service Centers can catalyze rural revitalization and career readiness excellence in AESA member districts.
Registration Fees: Complimentary for AESA members
About the Presenters . . .
Joseph Goins, CEO
Dr. Joseph L. Goins's career began as a vocational educator in Tennessee, where he had the opportunity to develop the foundational skills program for learners with the Tennessee Board of Regents (TBR) System.  He was nominated for "Teacher of the Year" within the TBR system in 1995 and helped develop the first occupational profiles for the work-ready credential for 26 Technical and 14 Community Colleges. Additionally, Joseph developed a statewide primary skills/mathematics curriculum focused on career pathways that were systematically adopted for all programs in Tennessee. He received a BS in Mathematics Education from Berea College in Kentucky and an MS in Administration and Supervision from the University of Tennessee. He completed his EdD from Vanderbilt University in Educational Leadership and Policy.
For much of Joseph's 30+ year career, he has focused on education and custom solutions in the ED TECH industry. His career has brought him a deep understanding of integrating technology into the classroom through resources that promote student achievement, teacher effectiveness, and leadership strategies for administrators.
Trevor Stokes, VP of Career Readiness Initiatives
Trevor Stokes is NS4ed's Vice President of Career Readiness Initiatives. His unparalleled expertise and commitment to innovation in labor market analysis, workforce development policy, career pathways design, and economic development strategy enable NS4ed to bring its career-connected learning solutions to bear across a broad spectrum of efforts within and beyond the classroom.
His background includes more than 400 regional labor market studies conducted for school districts, economic development organizations, and workforce boards across the country, as well as dozens of state and community-level initiatives designed to optimize the talent pipeline to support financial objectives better and to better align educational strategies with the realities of the world of work.
ED-FI 101
Recorded February 22, 2023
Are your districts asking for a more robust, real-time, and accurate data collection? Ed-Fi can help!
You are invited to join the Michael & Susan Dell Foundation's Ed-Fi Alliance team to hear about how Ed-Fi may help to ease some of your data pain points, as well as a funding opportunity from the foundation to ensure you are able to implement smoothly.