Experimentation, Pricing, and Innovation Workshop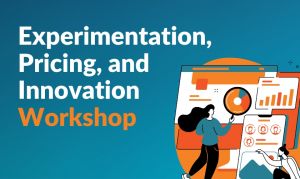 October 12 & 13, 2023
Join us in Milton, PA. - Hosted by Central Susquehanna Intermediate Unit (CSIU)
Take your ESA's Business Strategy to the Next Level! In this interactive two-day workshop, AESA brings you the tools to help your team with its business strategy, by exploring experimentation, pricing, and innovation.
Registration Fees:
$1,500 for an individual

$1,000 per person for a team of 3+
Pricing with Confidence Workshops
Applying Sound Pricing Principles in any Environment
Pricing is challenging, yet it is one of the most important and impactful decisions a leader can make. The first step to pricing with confidence is to understand the underlying principles that create a firm foundation upon which to build. This 3-part series is designed to provide training in and practice applying sound pricing principles which will guide you and allow you to price with confidence in any environment.
Please check back for future workshop dates!
Andy Pechacek, CEO
CRMG, LLC
Andy spent his career working on the business side of education serving as CFO at school district and ESC levels. He has experience leading business development efforts and creating successful business models for a variety of entrepreneurial efforts. He provides training/coaching for strategic thinking and implementation of the business strategy framework.
Doreen Marvin, President
Obelisk Consulting Services
With her broad experience working with education, healthcare, and communities, Ms. Marvin leads groups using her extensive background in strategic planning, creative planning, service delivery design, business strategy framework, and systems approach to organizational development.