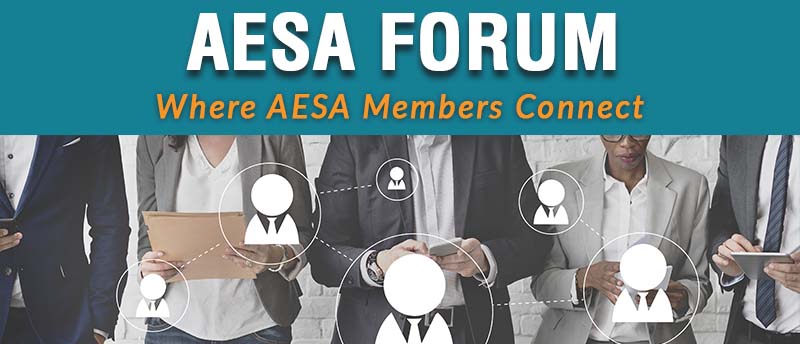 AESA Communities Stimulate Networking Opportunities
The purpose of AESA Communities will be to broaden your professional networks. They are open to the employees of the ESAs that are members of AESA.  Communities are formed around common interests or issues, rather than common job titles. Meetings occur electronically throughout the year.  If you work for an ESA that is also a member of AESA, you can join a community or communities that interest you!
It's Easy to Join!
Once you've registered and your membership has been approved*, look under the tab Communities. There you will see the list of communities and a "JOIN" button.
3. Go ahead - Join!
*Please note: the AESA Community is for all employees of ESAs that are members of AESA.
AESA members interested in leading or participating in a group should contact Joan Wade, AESA Executive Director.
AESA COMMUNITY DESCRIPTIONS