About the AESA Award Program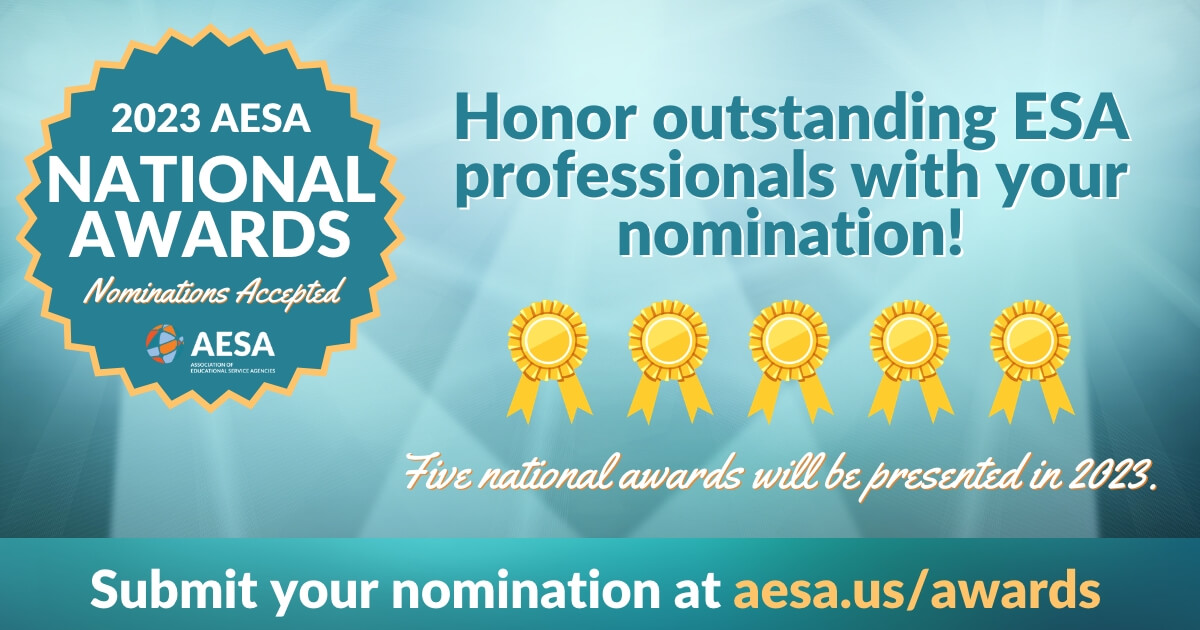 Annually, the Executive Council of AESA invites its members to recognize their colleagues and peers for their contributions to Educational Service Agencies. A description of each of AESA's national awards is below.
AWARD NOMINATIONS ARE DUE ON JUNE 12, 2023
Congressional Service Award
Exemplary Service Award--Selected by AESA Executive Council
The Exemplary Service Award honors individuals who have provided outstanding service and volunteerism to AESA and its programs. The AESA Executive Council selects this Award and presents it to an individual for extensive service leadership in advancing educational service agencies at the regional, state, or national level. Nominees will be able to demonstrate their commitment to AESA and can provide an example(s) of an action that goes above and beyond job expectations
Criteria for this Award:
Nominees for this Award need to be individuals of character,
Demonstrate putting people first through their actions
Evidence that they are compassionate collaborators that use foresight
Demonstrate that they have exercised moral authority.
This award is in honor of Peter C. Young was a charter member of AESA, a founding member of the AESA Foundation, and served as AESA's Chief Financial Officer for fourteen years.