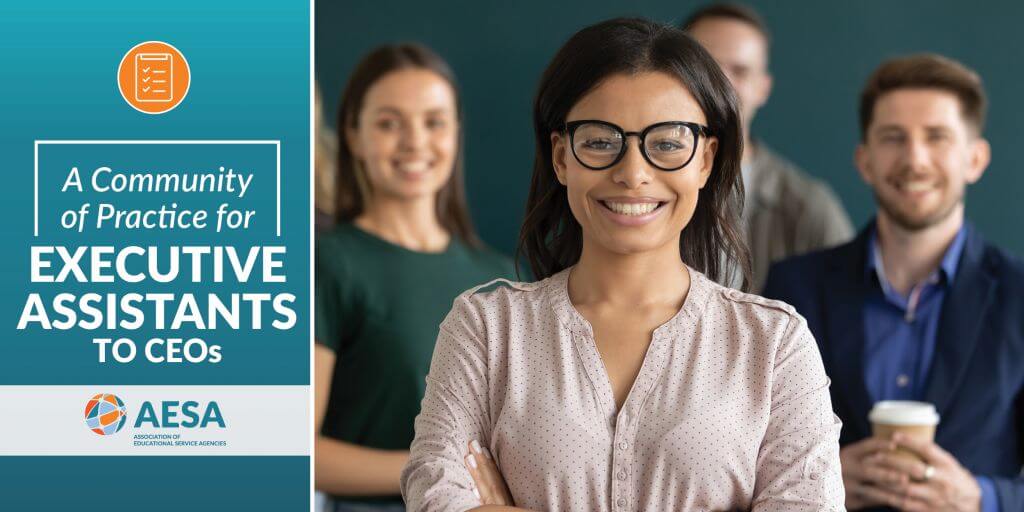 About this Community of Practice
An invitation from AESA Chief of Staff Ann Fiene . . .
As an executive assistant myself, I understand the value of networking and sharing experiences within our niche.  The AESA Executive Assistant to the CEO Network's goal is to create a supportive community where executive assistants to the leader of an organization like yourself can connect, collaborate, and grow together. Whether you are a seasoned professional or just starting in this role, our network provides an opportunity to share insights, best practices, and learn from one another.
Some key benefits of being part of our Executive Assistant to the CEO Network include:
Networking: Connect with other executive assistants from educational service agencies, expanding your professional network.
Knowledge Exchange: Engage in discussions about the challenges and successes we encounter in our roles, and learn from real-world experiences.
Professional Development: Access resources, tips, and advice to enhance your skills as an executive assistant.
Supportive Community: Find a supportive group of peers who understand the unique demands of our profession.
Your presence will add immense value to the community, and I sincerely hope that you will consider joining the 2023-24 cohort.  Should you have any questions or need further information, don't hesitate to contact me at afiene@aesa.us.
2023-24 Meeting Dates:  Meetings will be held at 12 pm Eastern (11 am Central; 10 am Mountain; 9 am Pacific; 8 am Alaska) time.
September 27, 2023
January 24, 2024
April 24, 2024
June 26, 2024