AESA Executive Searches
Executive searches designed especially for Educational Service Agencies (ESA).  Selecting the right CEO for your agency is the board's most important role. Finding a CEO who will achieve the vision and mission of your ESA and also serve the school districts in your region is an important decision that will impact school districts' effectiveness, efficiency and improve student achievement.  The AESA Executive Search Service is designed to make hiring a CEO a positive learning experience. We offer a highly-customized service with maximum flexibility in the decision-making process.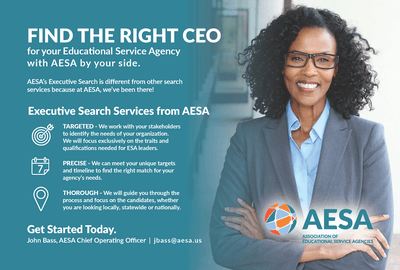 Watch this video for a description of how AESA's Executive Searches are a great match for Educational Service Agencies.