Chef Bruno Serato
"The Power of Pasta"
Chef Bruno of Caterina's Club will discuss the birth of the Feeding the Kids program, and what inspired him to develop the Welcome Home and Chef Bruno's Hospitality Academy programs. Additionally, Chef Bruno will dive into his background and what led him to become the owner of the Anaheim White House restaurant as an immigrant that barely spoke English with no money in his pockets.
Trudy T. Arriaga, Ed.D.

"Escorting Students Through Open Doors"
Do our actions reflect our values? Dr. Trudy Arriaga will demonstrate how to reduce barriers and strengthen support factors that lead to belonging and achievement. Join this inspirational session as we engage in a common vision and commitment to escort each and every student and their communities through open doors.
Sponsored by Corwin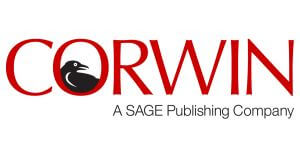 The Disney Institute

"Disney's Approach to Quality Service"
Discover why delivering exceptional customer service is all about the details - nothing is left to chance. It is the result of deeply understanding customers' expectations and putting the right guidelines in place so our cast members (employees) can focus on servicing our guests. When an organizational framework properly unites its people, place, and processes around a singular purpose, exceptional service becomes possible across all customer touchpoints.