Each year, the AESA Executive Council conducts an election for open seats on the Council. This year, votes will be cast to fill the seats for the Eastern and Western Regions of AESA. There is no vote necessary for the Southern Region, as only one candidate was nominated.
Who can vote? The CEO of a member organization that has a paid-in-full membership will receive a ballot for that organization to cast its vote. The election will be held by electronic ballot beginning Monday, December 11, 2023, and closing on Monday, January 8, 2024. Please meet the candidates for each region below.
Dr. Armando Aguirre, Texas, is the only candidate for the Southern region therefore no election is necessary. Dr. Aguirre was appointed by the members of the Executive Council at its fall meeting.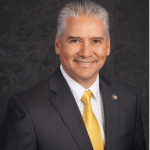 Amando Aguirre, Executive Director, ESC Region 19, Texas
Dr. Armando Aguirre currently serves as the Executive Director at the Education Service Center Region 19. With his extensive experience in education, Dr. Aguirre ensures that ESC programs and services effectively enhance the quality of education within the region. Dr. Aguirre received the prestigious Principal of the Year of Texas award in 2006. This recognition coincided with his leadership role as the Principal of Mission Early College High School (Blue Ribbon School recipient during his tenure) the first early college in El Paso County and one of three that opened in Texas.
In 2012, Dr. Aguirre further expanded his impact by assuming the position of Assistant Provost at the University of Texas at El Paso (UTEP). In this role, he oversaw the El Paso Collaborative for Academic Excellence Council, collaborating with superintendents and college presidents. The collaborative dedicated its efforts to advancing educational initiatives that positively impacted the region.
Eastern Region Candidates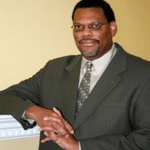 Dr. Harold A. Coles, District Superintendent Southern Westchester BOCES, New York
Dr. Harold A. Coles serves as the NY SWBOCES District Superintendent. As District Superintendent, he oversees the agency's work with component school districts, meets regularly with component superintendents, and serves as the NYSED Commissioner representative in the Southern Westchester region. Dr. Coles is currently an AESA Foundation Board of Trustee. He has served as President of the NYS MASLA and as President of The NAEA Board. In addition, he's served as an Educational Consultant on the Westchester County Juvenile Drug Court Task Force, NYS Girls Justice Initiative (GJI) Westchester Girls Justice Initiative/GRIP Executive Team, and Ninth Judicial District Court Westchester Access to Justice Immigrant Rights and Services Sub-committee.
Dr. Coles earned a BA at Anderson University, an MA at Ball State University, a MSEd and a doctorate at Pace University, and a Professional Diploma from Long Island University. He has served as Superintendent, PPS's Director, and adjunct professor.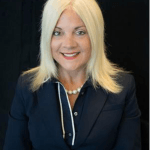 Jennifer Felker, Superintendent ESC of Western Reserve, Ohio
Jennifer Felker has held various prominent roles in education since 2016. She began as the Superintendent of Geauga County Educational Service Center and later assumed the position of Lake County Educational Service Center Superintendent in December 2018. In January 2020, she became the Superintendent of the newly formed Educational Service Center of the Western Reserve, a merger of the two ESCs.
Furthermore, Mrs. Felker serves as the Executive Chair of the Lake/Geauga Information Technology Center (ITC) and Superintendent of iStem Geauga Early College High School. Her extensive career in education includes serving as the State Associate Superintendent for Public Instruction at the Ohio Department of Education, overseeing various educational divisions. She has also held leadership positions at Orange City School District and the Educational Service Center of Cuyahoga County. Her journey in education began as a teacher and elementary principal, working in various school districts, including Toledo public schools.
Western Region Candidates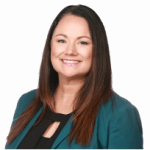 Jill Broussard, Superintendent, Pinal County, Arizona
Jill Broussard was elected to the Office of Pinal County Superintendent in November of 2011. She holds a Bachelor's degree in Elementary Education from Arizona State University and a Master in Educational Leadership from Northern Arizona University and holds Principal and Superintendent Certificates.
Her true passion for children is what drives her to work with the districts in Pinal County to provide safe, enriching and engaging opportunities to help prepare today's youth and tomorrow's future leaders. Jill has served on the Arizona State Board of Education, served on and held the office of President for the AESA Executive Committee representing the Western Region, served as a member of the Certification Advisory Committee to the State Board, and voted President of the Arizona ESA Association.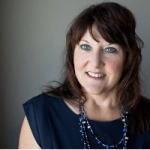 Dr. Michelle Price, Superintendent, North Central ESD, Washington
Dr. Michelle Price serves as the Superintendent of the North Central Educational Service District (NCESD).  NCESD provides leadership, support, and service in a regional delivery model to 29 school districts and 50,000 students across north central Washington. Michelle came to NCESD in 2017 after serving as the Superintendent of schools in the Moses Lake School District for eight (8) years.
This is Michelle's 36th year in education. Throughout her career, she has been a teacher, elementary principal, and assistant superintendent of curriculum, instruction, and assessment.  Michelle is a wife, mother of four adult children, and grandmother to seven.  Michelle earned her Bachelor of Arts in Education with a major in special education at Central Washington University, Master in School Administration with principal credentials at Central Washington University, and her Doctorate in Education Leadership from Washington State University.
Michelle is active in professional organizations and community service.