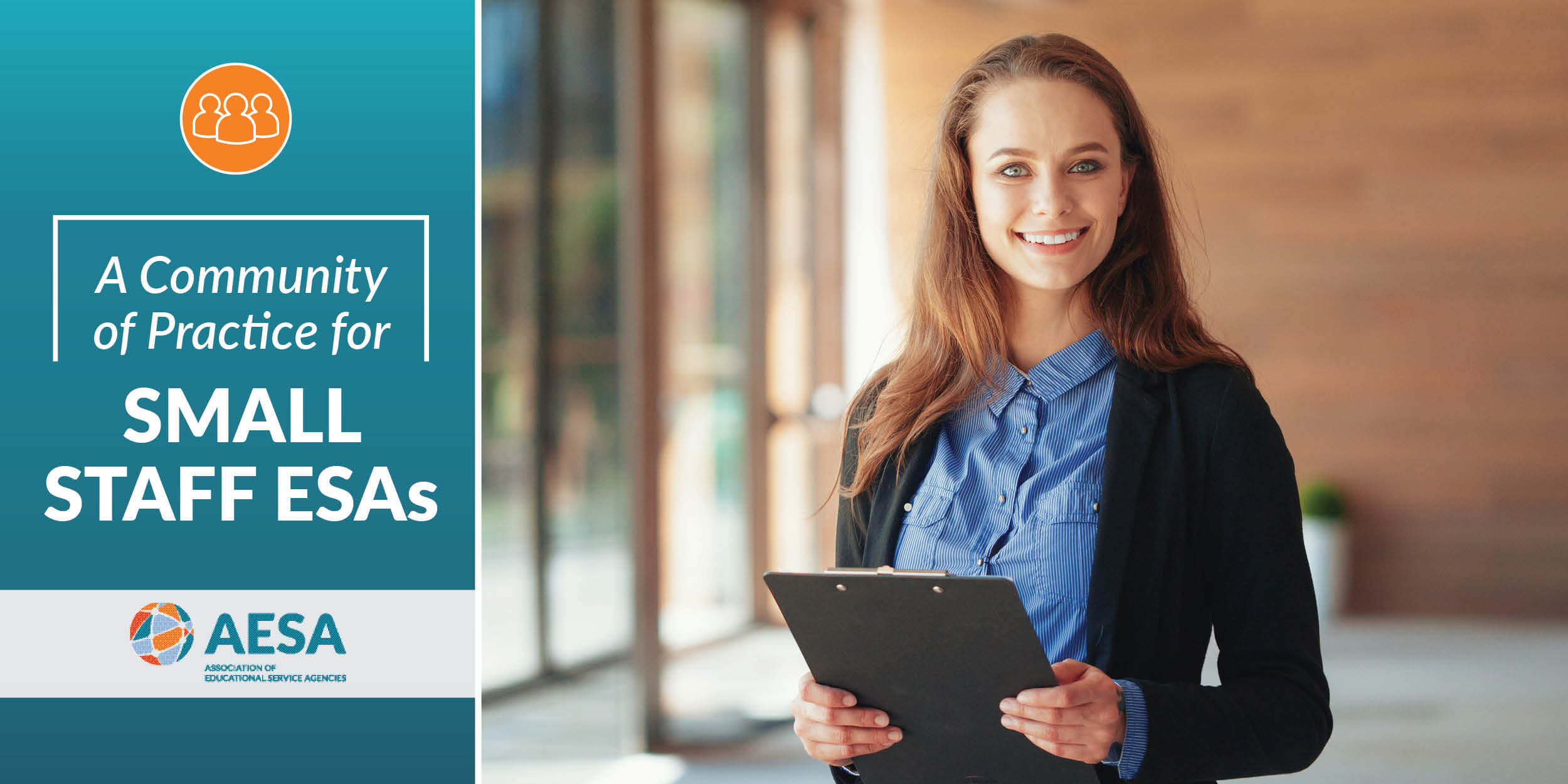 Registration Now Open for 2023-24 Cohort!
Small Staff ESAs have unique strengths and challenges and this community of practice provides an important opportunity to network and learn with other similar-sized organizations. "Small Staff" is a relative term, as participant ESAs have ranged from five to 200+ employees. As a leader of an ESA of this size, we hope you will join us this year for some very powerful peer-led presentations focused on important topics such as organizational growth.
Facilitated by your AESA team:
Joan Wade, Ed.D., Executive Director
John Bass, COO
Cole Cordell, CFO
Lynn Cromley, Consultant
Pricing:
Annual Individual Membership: $150

Single Session: $25 (Contact

Ann Fiene

to sign up for a single session.)
NEXT WORKSHOP: Thursday, October 19  |  2 PM EST
Elevating Service Excellence: Harnessing Feedback and Data for Enhanced Customer Experiences presented by Dr. Cindy Yelick, Chief Administrator, Heartland AEA, Iowa
Join us as Heartland AEA leadership shares the art of delivering outstanding customer experiences through the strategic utilization of feedback and data. Learn about their comprehensive approach to collecting and applying data from member districts, aimed at aligning services to specific needs, measuring customer satisfaction, and identifying new service opportunities.
In this engaging presentation, we will delve into the well-established process designed to ensure active engagement from all districts, encouraging genuine feedback about the services they receive from AEA, while also addressing their unique and emerging needs. Participants will gain insights into the multifaceted data collection process and learn how it:
Fosters Stronger Relationships with District Leadership Teams
Supports Districts in Their Work
Elevates Customer Satisfaction through Data-Driven Insights
Identifies Opportunities for Innovative New Services
Additional information on Heartland AEA can be found at https://www.heartlandaea.org.
If you aren't a member of this network and would like to attend this session, please contact AESA Program Assistant Beth Kabes to register at the rate of $25.
Session Dates
All sessions will be held virtually approximately every six weeks for 60 minutes each session.  All sessions will be scheduled from 2:00 – 3:00 pm (EST)
March 23, 2023
June 7, 2023
August 17, 2023
October 19, 2023
December 7, 2023
February 8, 2024
April 18, 2024
June 6, 2024
Topics:
• Leadership Development - Empowering others in your ESA
• Expanding Special Education Itinerant Services - Cost-neutral ways for providing low-incident services
• Federal and State ESA Legislative Issues and Updates
• Leadership Matters - Professional development for ESA leadership
• Understanding Customer Needs and Enhancing Customer Service
• Understanding ACCESS Billing and Support - Resources for your district
• Marketing and Communications Ideas- Expert advice on how to tell your story/build your brand
• Diversifying Your Funding Sources - Hear how one ESA has survived and thrived the loss of state funding