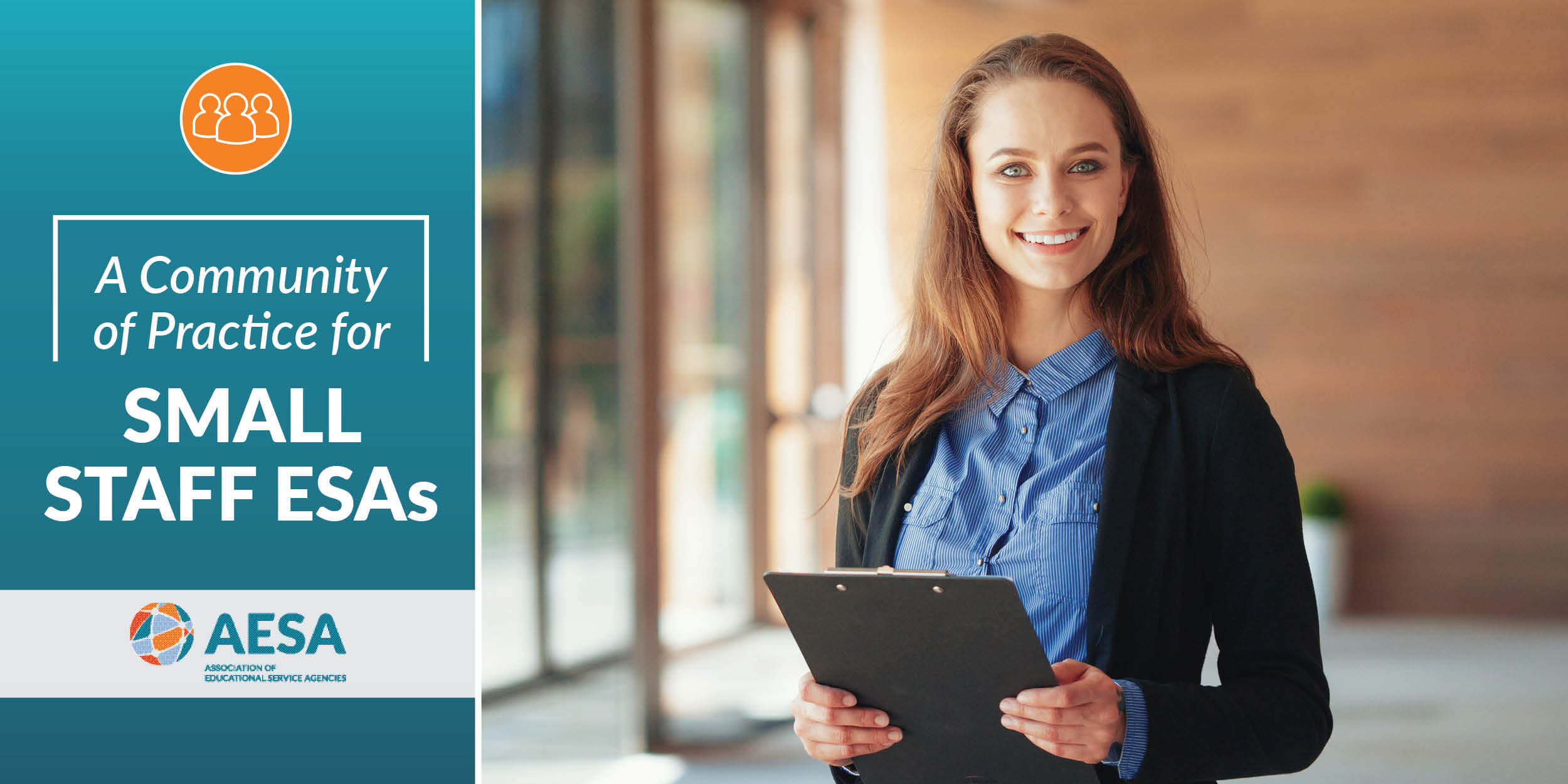 REGISTRATION IS NOW OPEN FOR THE 2023-24 COHORT!
About this Community of Practice
Small Staff ESAs have unique strengths and challenges and this community of practice provides an important opportunity to network and learn with other similar-sized organizations. "Small Staff" is a relative term, as participant ESAs have ranged from five to 200+ employees. As a leader of an ESA of this size, we hope you will join us this year for some very powerful peer-led presentations focused on important topics such as organizational growth.
Facilitated by your AESA team:
Joan Wade, Ed.D., Executive Director
John Bass, COO
Cole Cordell, CFO
Lynn Cromley, Consultant
Pricing:
Annual Individual Membership: $150

Single Session: $25 (Contact

Ann Fiene

to sign up for a single session.)
Session Dates
All sessions will be held virtually approximately every six weeks for 60 minutes each session.  All sessions will be scheduled from 2:00 – 3:00 pm (EST)
March 23, 2023
June 7, 2023
August 17, 2023
October 19, 2023
December 7, 2023
February 8, 2024
April 18, 2024
June 6, 2024
Topics:
• Leadership Development - Empowering others in your ESA
• Expanding Special Education Itinerant Services - Cost-neutral ways for providing low-incident services
• Federal and State ESA Legislative Issues and Updates
• Leadership Matters - Professional development for ESA leadership
• Understanding Customer Needs and Enhancing Customer Service
• Understanding ACCESS Billing and Support - Resources for your district
• Marketing and Communications Ideas- Expert advice on how to tell your story/build your brand
• Diversifying Your Funding Sources - Hear how one ESA has survived and thrived the loss of state funding